When IPO is not so good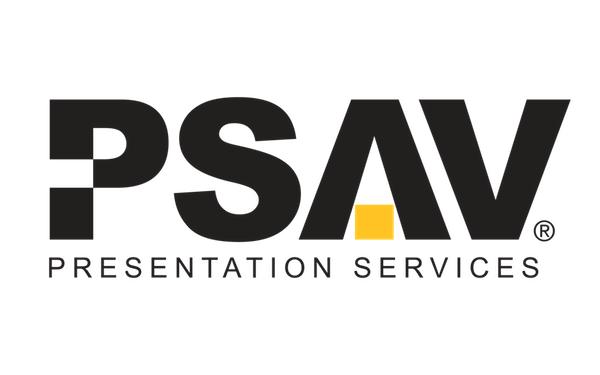 PSAV is a leading event technology services provider with highly-trained technical staff that delivers innovative solutions for events ranging from small meetings to global multi-media conference events with thousands of attendees. It supports over 1.5 million meetings annually and meeting experiences that educate, excite and inspire audiences utilizing state-of-the-art tools.
What sets PSAV apart?
• PSAV is the undisputed leader in this market.
• PSAV operate in nine markets across North America, Europe, Asia and UAE.
• An enormous amount of experience with large numbers of attendees. Also, simply just a lot of attendees.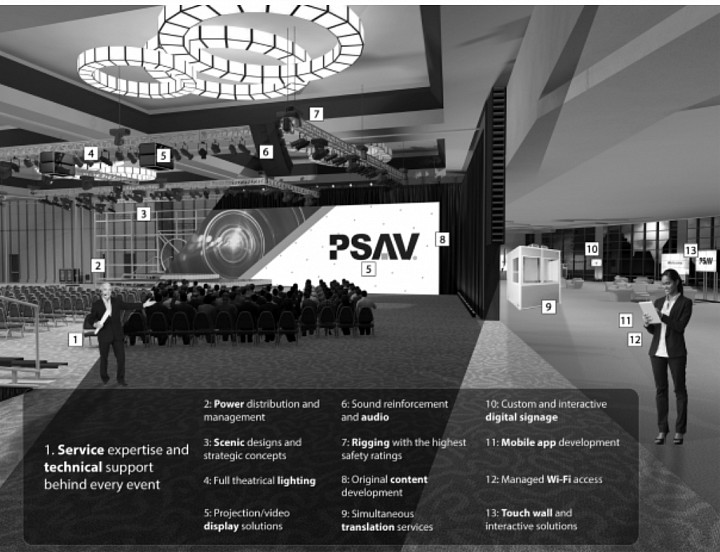 PSAV plays to the growing demand of events technology. Events technology is becoming more complex, the total addressable market is 43 billion. The largest piece of the market is location in North America, but the international market is currently experiencing growth and is estimated at $4.6 billion. Furthermore, it was predicted that the operations in the international technologies market will increase to 5.4 billion dollar by 2020.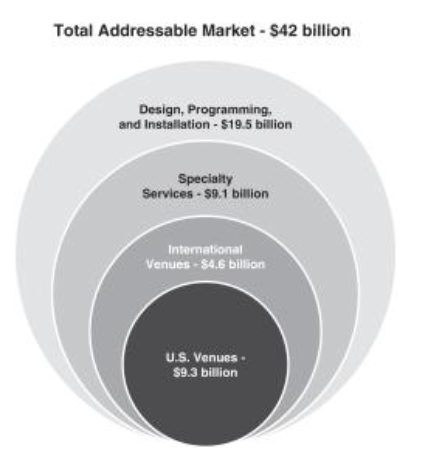 PSAV went through a high revenue growth from 2010 – higher than overall market growth.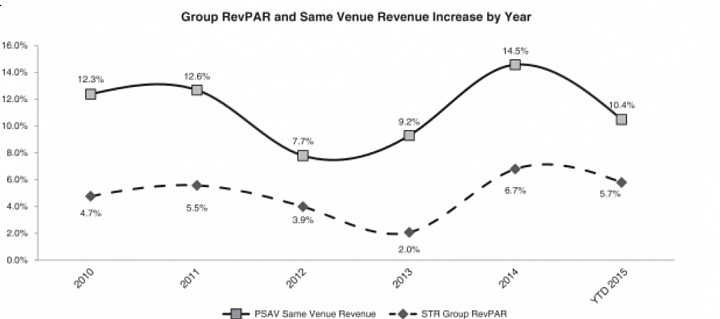 Risk Factors
- Economic condition ( it could reduce the amount of costumers in the future).
- The failure to increase the quality of properties covered by the venue partner contracts.
- The widespread adoption of more effective teleconference technologies could reduce the number of events, their size and scope of such events.
- Becoming a "controlled company" after IPO in New York Stock Exchange rules.
Financial. Profitability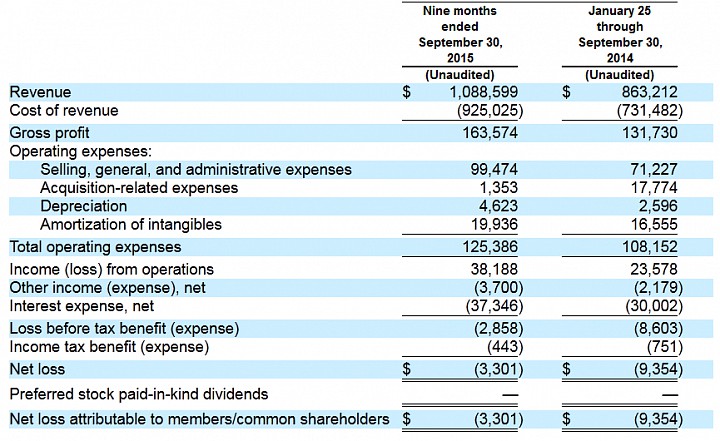 First it should be noticed that PSAV experienced losses in the last 2 years. These losses were caused by the huge interest expenses, yet the operational profit remains positive and increases. PSAV showed an operating margin of 3,5%, compared to 2,7% for the same period the year prior. PSAV increased its operational efficiency over the years, but, this its still lower than the industry median, which is 5,39%. PSAV's revenue is increasing at the incredible rate. A quick example: this year the revenue has increased by 26%. PSAV's Gross Margin is stable at 15,1% in 2015 and 15,17% in 2014. Because of the negative net income, PSAV's ROE, ROA, ROC and net margin cannot be compared with the industry's indicators.
With revenue growing at an incredible rate, operating margin improving. PSAV's wealth hugely depends on its ability to release itself from leverage. If they manage to achieve this goal , PSAV will have strong profitability indicators.
Financial. Liquidity and Solvency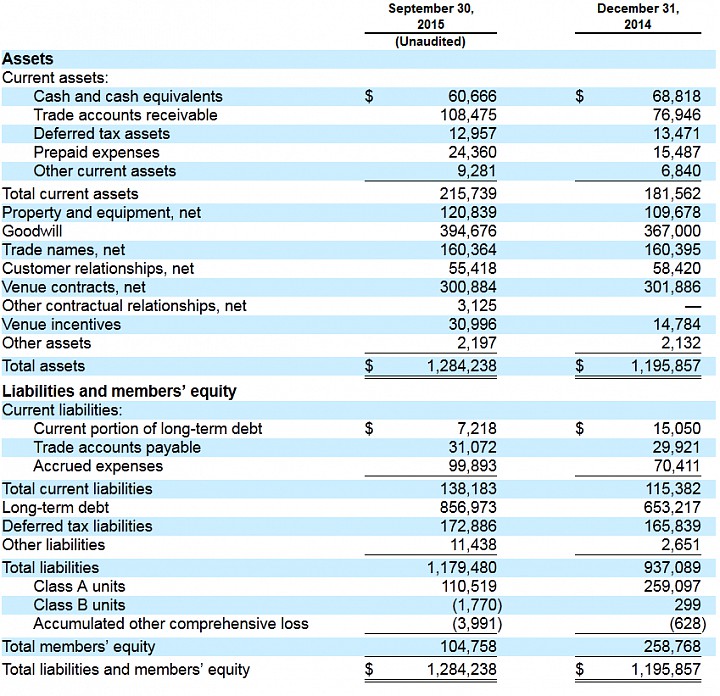 Company has 856 million dollars of long-term debt, because of this D/E ratio is dangerously large at 11,36 compared to the industry's 0,99. PSOV's debt is continuing to increase. Only a year ago their long-term debt was 650 million dollars. The numbers can be explained, as PSAV was acquired by PE firm. Therefore, big debt is an expected phenomenon.
Such huge leverage funds their recent growth. The previously mentioned large revenues is of course a great thing, but PSOV is currently in a danger zone with their huge risks, as their interest expenses breaks even with the operational profit. Because of this, PSAV could go bankrupt, when the economy enters a declining pattern of the businesses cycle, because PSAV depends on the expenditure of other businesses, which will cut their expenditures during a crisis. Therefore, PSAV's revenue will considerably decline and they will end up not having enough money to pay interest payments.
The current liabilities are still smaller than their current assets which gives them a healthy current ratio of 1,55. This indicator is a little less than the Industry's median, which is 1,62. Their cash ratio is at a stable 0,5. So, in short-term, they will likely have enough money to meet their short-term obligations.
PSAV will use proceeds from the IPO to repay its debt and decrease the leverage of the company. In their filling they anticipate to receive a maximum of 100 million dollars. This money, will reduce the debt to 700 million dollars, but PSAV still will remain overleveraged.
Conclusion
PSAV as an IPO is not worth taking, as they bear too huge of a debt burden. This makes PSAV's financial performance unpredictable. We think, that an investor should not tolerate such a high level of leverage in combination with negative net income, which will remain at that in the closest future